Medicamenta... czyli leki
Nazywam się Marcin Snoch, jestem farmaceutą i chcę Ci pomóc skutecznie i bezpiecznie się leczyć.
Codziennie zajmuję się dziesiątkami pacjentów w aptece. Znam się na lekach – możesz mi zaufać.
Unikamy go gdy tylko się da. Jednak bez niego umrzemy. Jak powstaje ból? Co wpływa na to jak go czujemy?
Niektóre leki można kupić dosłownie wszędzie… Ale czy to znaczy, że są one zawsze bezpieczne?
Po co nam sen? Czy sny są potrzebne? Jak lepiej spać? Czy możemy poradzić sobie z bezsennością?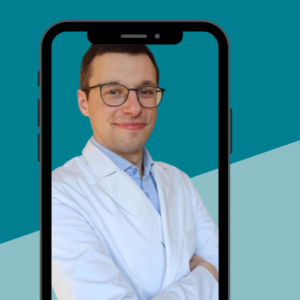 Potrzebujesz porady na temat leku bez recepty lub suplementu diety? 
Stosujesz dużo leków? Nie wiesz, jak działają?
Może potrzebujesz, żeby ktoś w zrozumiały sposób powiedział Ci o Twoich lekach i chorobach?
Umów się ze mną na konsultacje.
Obiecuję, że otrzymasz tylko najlepsze teksty o lekach i zdrowiu. Oprócz tego dowiesz się o najnowszych wpisach.
Zapisując się do newslettera, wyrażasz zgodę na otrzymywanie informacji o nowościach, promocjach, produktach i usługach medicamenta.pl.  administratorem Twoich danych osobowych będzie Marcin Snoch z siedzibą w Krakowie ul. Tyniecka 129a (30-376). Twoje dane będą przetwarzane do celów związanych z wysyłką newslettera.